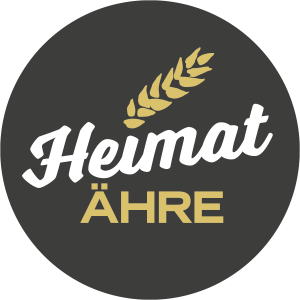 We take responsibility for the future.
Pilot project for preserving biodiversity begun
By focusing on biodiversity, or the variety of types and ecosystems, we are once again serving as an example in the area of environmental protection. In close cooperation with farmers, flower patches are being created next to the individual grain fields. These flower patches are being created in addition to the applicable legal requirements (greening requirements). In order for them to be especially effective for animals and plants, these flower patches are several metres wide and even remain in tact until the beginning of September, as opposed to being removed again with the harvest. The seed and costs for tilling these areas are borne by the mill – farmers receive a compensation payment from us for their work.
"Continually high-performance grain growing is unthinkable without biodiversity and environmental protection! We're a family company active in the milling field for generations. To us, it's obvious that we need to think and act sustainably." – CEO Markus Rettenmeier
The pilot project, which has already been started, is just the beginning, though. Next year, round 200 hectares of additional flower patches are to be created across Rettenmeier Mühle and its partner companies.
Acre journal – see what's happening in our fields.